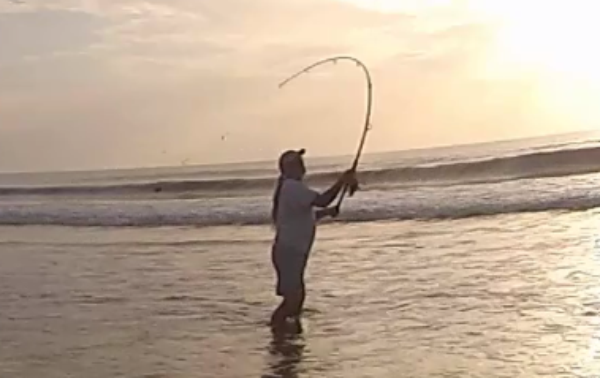 First I Want To Explain Why I Prefer Braid Rather Than Monofilament
Personally I prefer to use braid rather than monofilament. Although it does cost more I like the fact that it doesn't stretch.  Especially when you have a lot of line out. I want to know I will get a good hook set. Take Tarpon for example. They have a very hard mouth. With the stretch factor in monofilament you might not get a hook set at all. Can you imagine the disappointment. You hook a large Tarpon and it jumps once. It's the fish of a lifetime. Then your line goes slack!
I used to spool my reels with 30 lb. braid. As you'll see in the chart below that 30 lb. braid is equivalent to 8 lb. monofilament. The diameter of 30 lb. braid allowed me to put a lot more line on my reel should I need it. I liked that.
With 30 lb braid and a 3 oz. pyramid sinker you do not need a shock leader. However, because it's so thin, if you put a lot of force into a cast you will slice your finger without even realizing it.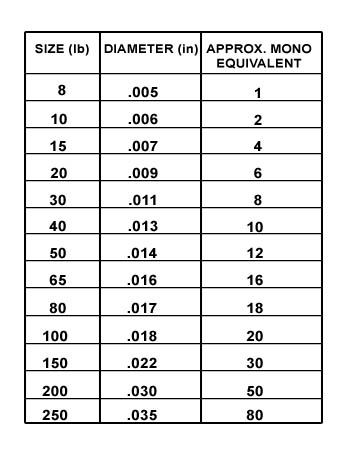 So even though you wouldn't need a shock leader you do want to have some finger protection for that size braided line. I've tried a lot of different things but never found anything I really liked. I even made a custom protector from a piece of inner tube and had it attached to my rod in such a way that it was ready to slip between my finger and the line for a cast.
For Me There Are Three Main Advantages In Using Braid Line
It doesn't stretch so you get better hook sets.
You can spool on more line.
Depending on sinker weight you can eliminate the need for a shock leader.
The two disadvantages for me are that it costs more and sometimes it requires finger protection.
In Order To Hold The Bottom In High Surf You Need More Weight
Where I fish it's not uncommon for the surf to be so strong that I would need a 6 or even an 8 oz. sinker in order to hold the bottom. Otherwise the surf would wash my rig back towards the beach. Now in order to prevent a break off, a 6 oz sinker should have a 60 lb. shock leader attached to the main line.
Even when using the smallest knot to tie the shock leader to the main line I never liked the way it felt when the knot went through the eyes of my rod. It always bothered me.
Why I Don't Use A Shock Leader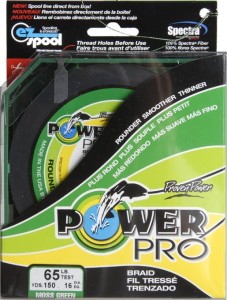 One day while waiting for a strike, it occurred to me that there was a simple solution that would solve all my problems. I don't know why I didn't think of it before. What if I just spooled my reels with 65 lb. braid. 65 lb. braid is equivalent in size to 16 lb. monofilament. So I get just as much line on my reel as if I was using mono. A shock leader wouldn't be required because it's strong enough to use a 6 oz. sinker if I need it to hold the bottom. And I don't need any finger protection because it's thick enough to cast without cutting into my finger.
After figuring that out all I could think of was Duh!
Not only that but I could change out my regular rig with a shark rig and be good to go.
There is one other thing I needed to change though. It wouldn't make any sense to use 65 lb. line with a 20 or 30 lb. fluorocarbon rig.  So I made up some new dropper loop rigs using 60 lb. fluorocarbon leader.