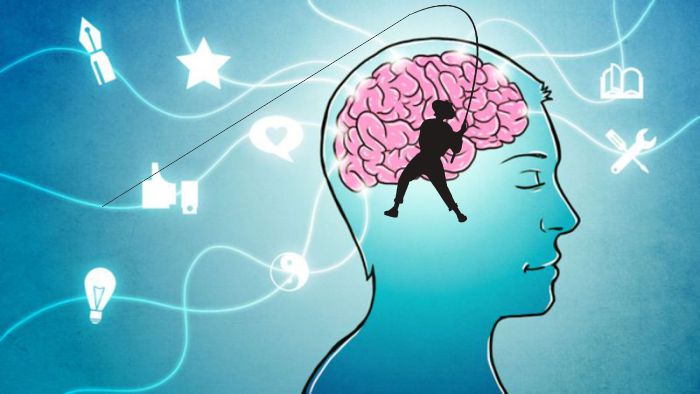 Hint: It's Not Your Bait Or Casting Distance.
Do you ever feel like you're not getting any better at surf fishing? Or you're not progressing fast enough?
Have you ever wondered why some individuals rise to the top of their sport?
Certainly some of them have a lot of talent or seem gifted like a pro golfer or race car driver but that's not the reason.
Although that's important that's not what allowed them to rise through the ranks of their peers.
Obviously you need the basic knowledge of how to do it and what's required. After that it's not just know how but also the effort you put in.
Even if you put in the effort, every successful individual applies one more key element. It's their mindset and determination to improve. They never stop improving. They are motivated. That's what makes them excel to become a champion.
How motivated do you have to be? That's up to you and the amount of satisfaction you want from this sport.
Are You Motivated?
What's your motivation to improve? If you're not satisfied with your current surf fishing results are you doing anything to change that?
It may be that you need to learn more about some key aspect. There's always something more you can learn about an interest you have. There's always room for improvement. What it comes down to though is… are you motivated to improve?
There's nothing wrong with reaching a level of satisfaction with your ability. It's when you're not satisfied with your results that you should realize it's time to get motivated.
Your goal should be to get to a level where you're completely satisfied with the quality of the experience. Of course we all want to catch fish every time we go out. However if you never catch any fish that's not going to be enjoyable at all.
When I go to the beach to fish at least half the pleasure I get is just being there and doing it. But, I never go there thinking I won't catch anything. I'm always looking for something I can do to get better results too.
I can teach you what you need to know about surf fishing but I can't give you a mindset.
What About That Little Voice Inside?
Everyone has a voice inside that talks to themselves. It sounds funny when I say that but that little voice inside tells you what to do and if you can do it or not. That little voice inside can defeat you if you let it.
Have you ever had an argument with yourself? I know you have. We all have.
Have you ever had a conversation with yourself like this?
I wonder if I'll catch any fish today. I hope they're biting.

What looks like a good spot to setup? Maybe I'll try over there.

Some guys are already fishing there. I bet all the good spots are gone.
And so it goes. You're halfway defeated before you even get a line in the water.
Don't let that happen to you.
Try something like this instead.
Wow it looks like a great day to be out here fishing. I'm going to take advantage of this. No matter what happens I'm going to enjoy this.

I'm pretty well prepared. All my gear has been checked out. I got my favorite bait. I'm going to catch some fish today. No doubt about it.
Even if you don't catch any fish. At least you have the right mindset.
It's a mysterious thing. I firmly believe that just by having the right mindset can make all the difference in the world.
Whether you realize it or not you really are competing against yourself. It doesn't have to be that way if you focus on determination and mindset.
Try it and let me know if it doesn't make a significant difference for you.