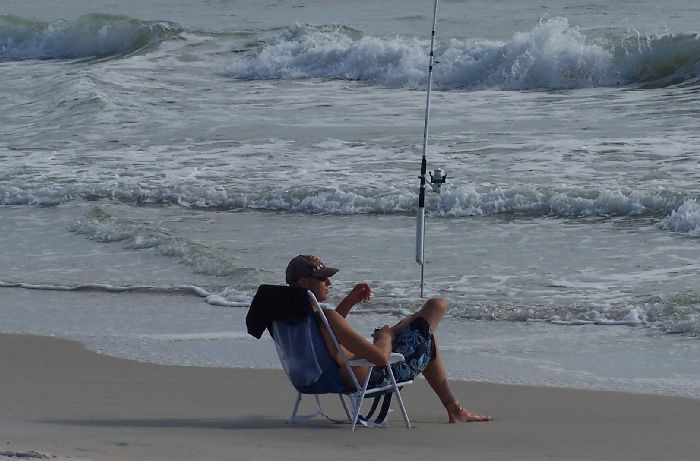 This article is mostly for those surf anglers who haven't experienced the results that they want to achieve. The Law Of Large Numbers says the more times you do something the closer you'll get to your expected outcome. It applies to surf fishing based on the number of times you go out to try your luck. As you fish more often your level of success becomes more and more predictable and consistent.
It order to make that happen it isn't enough to just go out and fish. Let me explain. I teach my students to plan their fishing trips around the best chances of catching fish. You can read more about that here where I outlined the 7 Surf Fishing Action Steps Guaranteed To Catch More & Bigger Fish. If you plan your trips around these seven steps I promise you will catch more fish consistently.
Just so you don't get discouraged if it doesn't seem to work for you here's an example that should make things more clear. When you flip a coin your chances of heads or tails is 50/50. If you only flip 10 times it's actually possible to have all ten times come out the same. However the more times you flip a coin the closer you will get to 50% heads and 50% tails. It's inevitable. The same thing applies to surf fishing.
What this means to you is, you may experience a dry spell in your fishing results but you can't let that bother you. As long as you plan your trips around the seven steps it will even out. It has to. You will catch more and bigger fish consistently because the odds in your favor.
If you only go out 10 times and don't catch any fish but are doing everything right don't get discouraged because the law of large numbers will balance it out for you. It's a mathematical certainty the more you stick with it the more successful you will become.
I said this before if you want to become a more successful surf angler you just have to spend more time on the water. Nothing beats surf fishing success than spending time on the water. The more you go the more you know.
The opportunity to become very successful at surf fishing has never been better. Years ago we didn't have the Internet and Social Media.  Unless you had a mentor to teach you the fundamentals it took a long time to learn it on your own. Things are much different today.
Today you can hop on the web and learn just about anything. One of the reason I started this site was to help those who want to get into surf fishing but haven't been able to find what they were looking for on other sites.
Whether you're just getting started or more experienced. I'd like to hear from you. Leave your comments below. If you had good results I want to hear about your successes. If you're struggling to catch fish, I want to hear what you need help with. If you can offer some encouragement to those who are just getting into the sport fell free to jump in.