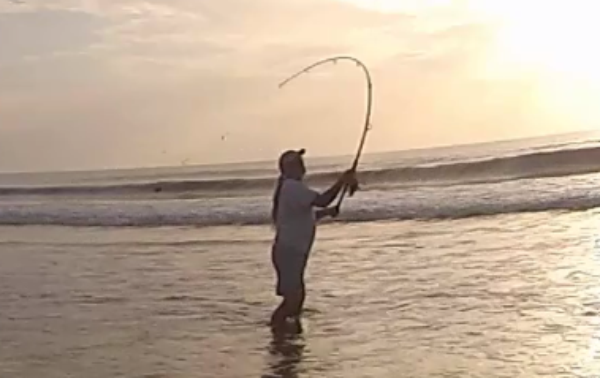 Surf casting distance is important but is it necessary to catch big fish from the surf? It's quite common to think "bigger fish"… deeper water. Even myself as a youngster growing up, I was under the impression that the best fish would be in the deepest water. So it was my goal at the time to cast as far as I could.
Even now, in my 60's, I still try to cast as far as possible. I'm not really sure why because I know better. I guess old habits just die hard.
Big Fish Aren't Always In Deep Water
Not everyone who loves the sport of surf fishing has the ability to cast 60, 70 or 100 yards. Maybe they have an injury or just lack the skill. Whatever the reason is, I'm here to say it doesn't necessarily matter.
Continue reading