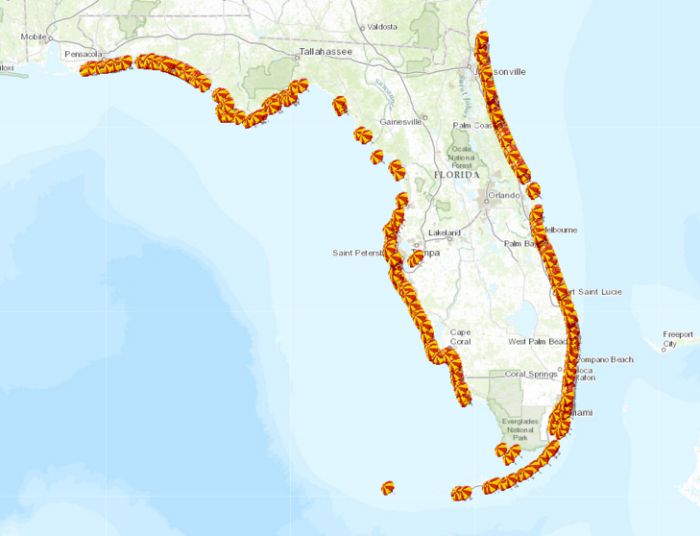 Learning about a new location you plan to visit for surf fishing can be a daunting task. In this article I want to teach you several ways to go about it.
Some of these methods will work better than others. It just depends on the information you can gather from your search.
Since I was planning a trip to visit a friend in Pompano Beach I'll use that as an example
First I Do A Search For The Bait Shops
I did a search for "Bait Shops In Pompano Beach". The search returned 15 shops. Some had websites. Most didn't. Some had Google reviews. I selected three close to the beach and called them.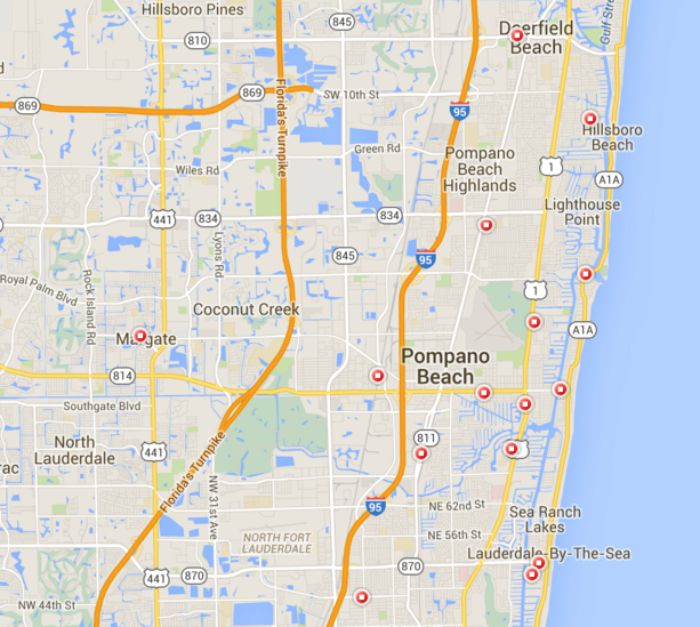 I told each one I was planning a visit to the area to do some surf fishing. Then I asked them what kind of bait did they recommend for the area and if they could suggest spots where I could get access to the beach. I didn't just the pop questions though. I made it more conversational and friendly.
Here's what I found out. Shop #1 had bait recommendations and suggestions for beach fishing access (I spoke with the owner).
Shop #2 didn't answer the phone after 8 rings and I didn't followup further.
Shop #3 just told me every kind of bait they had even though some of it wasn't for surf fishing. Shop 3 didn't have any idea regarding beach access either which I found strange but I spoke with what I though was just an attendant. I'm sure if I had talked to an owner they would have handled it much better. That's the problem with some help these days. They either don't get the proper training or don't care
So the winner of this approach was Shop #1.
Next I Tried A Search For Beach Access
I did a couple of different searches… "Pompano Beach Access", "Broward County Beach Access" and "Florida Beach Access". One of the searches produced the map at the top of the page with details for each of the locations.
Another search produced the PDF listing shown below.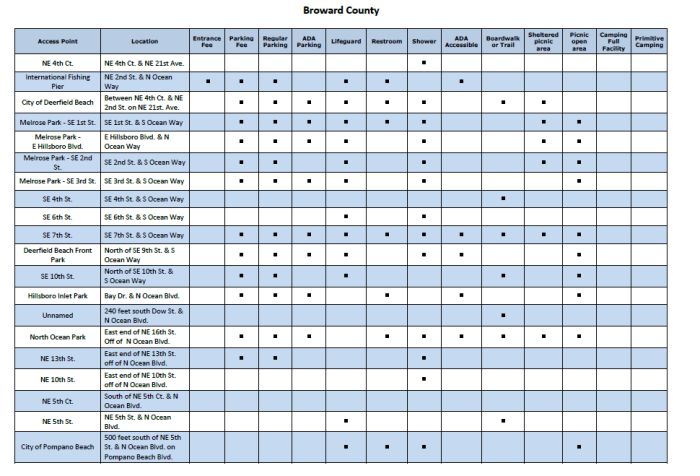 The listings above gave me several possible locations. I was also able to learn about parking and amenities too. Between the map and the PDF it was easy to use Google Earth to actually see more details at each location.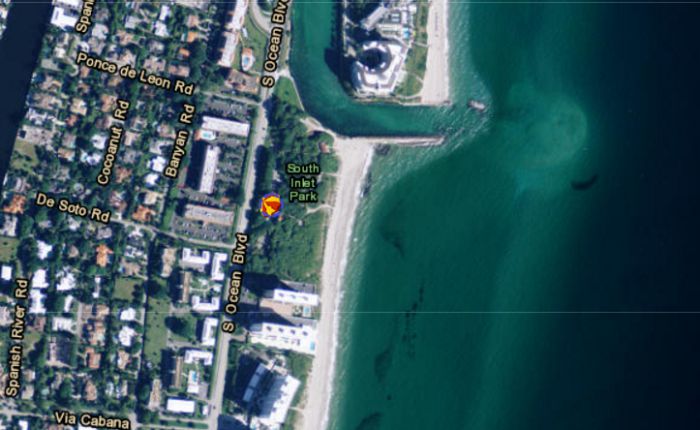 Some of the locations were public parks located on the beach. Each of those locations had web pages with pictures, reviews and specifics.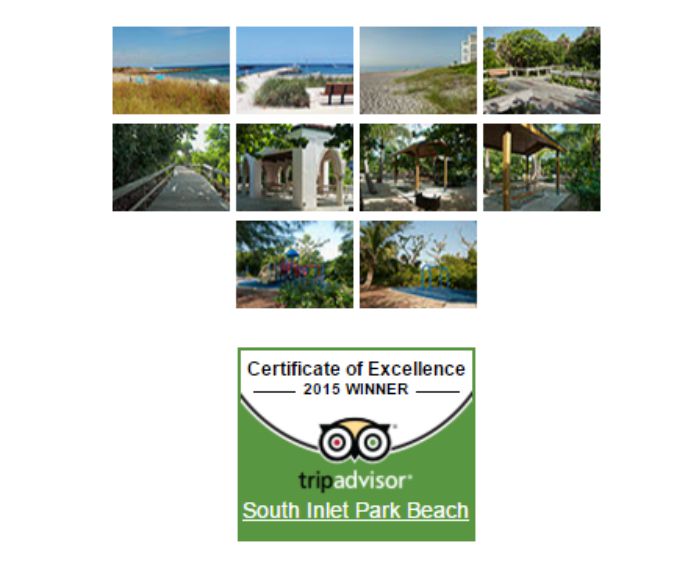 Without the Internet this would have been much more difficult and time consuming.
Lastly I Posted A Request On A Forum
Although it had 11 views after 12 hours there wasn't a single reply yet.
Now that's not to say that after a day or two someone might step up and help with a reply. Even though I didn't get a response the forum was still useful. With a little work I could go through several posts and do a Google search on the location given in some of the titles.
That's not always reliable though because the names are sometimes so generalized that a search doesn't help.
The whole process just takes a little work. After this exercise I was easily able to come up with five locations that would likely turn out to be useful.
All you need is one location where you can find other surf anglers fishing. A Saturday or Sunday is your best chance. In most cases I've found other anglers more then willing to share their knowledge. When you actually get there just approach them, be friendly and start a conversation.
Remember it's a conversation not 20 questions. Don't make them feel like you're interrogating them.  No one likes that and they will likely shut down.
Try some of these techniques the next time you are planning a trip to a location that you're not familiar with. Make some new friends and return again in the future.
Let me know if this was helpful.